Visit Us For Comprehensive Invisalign™ Services in Langford
Looking to get your teeth straightened quickly, thoroughly, and cost-effectively?
Well, our Invisalign™ services are here for our patients in Langford and surrounding areas!
As a modern type of orthodontic treatment that's used to achieve a more beautiful smile, Invisalign™ is commonly used for patients who have mild to moderate misalignment of their bite. Read on for all you need to know about Invisalign™.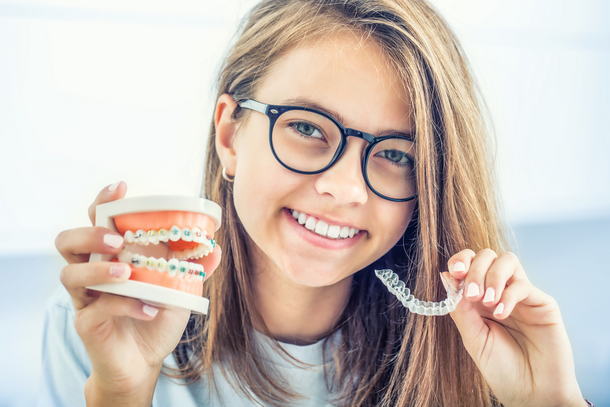 The Benefits of Invisalign™
Invisalign™ can be used for patients who have an overbite, a crossbite, or an underbite, making it one of the most versatile orthodontic treatments available
It is easier to clean than traditional metal braces, looks better (due to its "invisible" front), and is considered superior to other aligners

It targets crowded teeth, crossbites, gap teeth, misalignment, open bites, overbites, and underbites

Background on Invisalign™
In the mid-1990s, a Stanford University student named Zia Chishti conceived of the basic design of clear removable aligners while he was undergoing adult orthodontic treatment.
During his time wearing his removable retainer, he thought that it was a great idea to leave the whole process of straightening teeth up to a series of clear removable aligners versus traditional braces. By 1998, the FDA granted approval for Invisalign™ to his orthodontic company, Align Technology, to mark the start of what we recognize as modern Invisalign™.
While dental professionals were initially hesitant about this brand-new way to straighten teeth, they were quickly won over and, by 2001, a staggering 75% of all orthodontics in North America had undergone Invisalign™ training.
The future of teeth alignment is here. Book your appointment today to have your smile transformed!