The Best Dentist for Crowns Near You
Here at Westshore Dental Centre in Langford, you can find the best dentist for crowns near you–no matter what your specific oral situation may be!
Whether you need inlays, onlays, crowns, or even veneers, we utilize what's called CEREC tooth restoration practices: the practice of creating individual ceramic restorations that are uniquely made to fit your mouth.
The best part? CEREC crowns and general teeth restorations can be completed in a single sitting! Give us a call to set up your consultation today.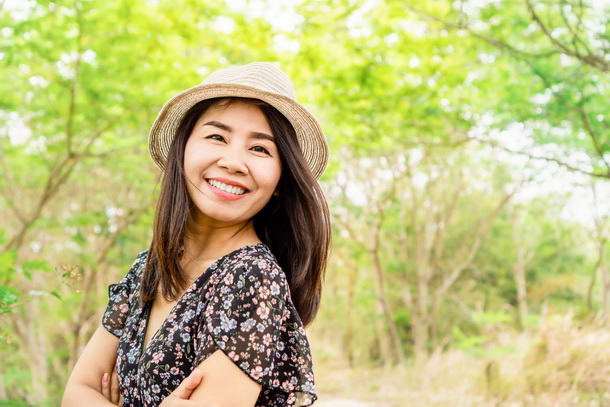 The Benefits of CEREC Crowns and Teeth Restoration
Ceramic restorations using CEREC technology can be accomplished in a single visit, meaning that you won't have to wear any temporary material or bite down on uncomfortable impression material. The restoration procedure is done right in front of you, giving you both efficiency and full transparency!
If you opt for inlays and onlays, you'll find your tooth stronger–for longer–compared to traditional fillings. Both inlays and onlays are bonded directly onto the tooth using high-strength resins, which increase the strength of a tooth long-term.
CEREC crowns both look and feel 100% natural: because they're made of materials similar to your teeth's natural enamel, your smile is perfectly preserved. No one will be the wiser!
Background on CEREC Crowns
Also known as "same-day crowns", CEREC crown technology was launched in 1987–and has been revolutionizing dentistry ever since.
With the further addition of 3D software in 2003, CEREC crowns were further enhanced through the use of Computer-Aided Design and Manufacturing equipment… otherwise known as CAD/CAM machines. This equipment makes it so 3D printers can create a perfectly-customized crown from just a single block of porcelain.
Now, CEREC crowns seamlessly match your natural teeth. Because they have no metal core, they identically match surrounding teeth in regards to colour, shape, and even size.
Its top benefit, of course? Well, its speed! After a quick scan of your teeth, the CAD/CAM machine creates your perfect CEREC crown match right in front of your eyes, and it can be fitted same-day. How much better does that sound than waiting around and having to sit through multiple scans and physical teeth impressions?
Let's get you an appointment with an experienced dentist for crowns. Our team in Langford is just one call away.