Oral Hygiene and Cosmetic Dentistry Align at Westshore Dental Centre in Langford
Keeping on top of your oral hygiene is the best way to keep your smile radiant year after year. Cosmetic dentistry is available here at Westshore Dental Centre in Langford to give you that extra confidence boost.
Cosmetic dentistry encompasses our main services:
Implants
CEREC crowns
…And also extends to popular bells and whistles, like professional teeth whitening.
Meanswhile, our hygiene services include check-ups, cleanings, and pediatric care to keep your teeth as healthy as they are beautiful.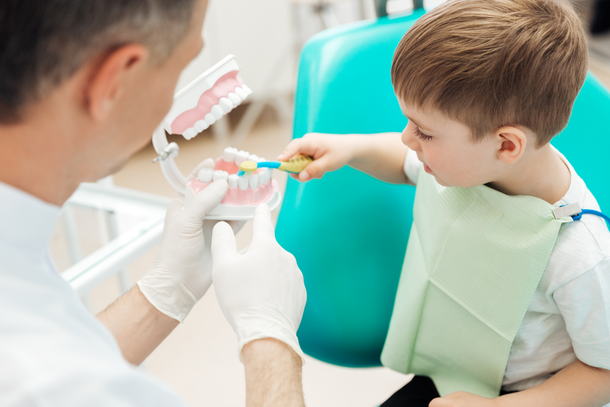 The Benefits of Oral Hygiene and Cosmetic Dentistry
By visiting your dentist regularly, you can prevent cavities, mitigate the risk of gum disease, and lower long-term health care costs. After all, the best treatment is preventative treatment! Once you're registered at Westshore Dental Centre, our team will give you a friendly call to set up a regular appointment schedule for you.

A combination of oral hygiene and cosmetic dentistry will keep your smile brighter, longer. This is especially true if you have a big life event around the corner: book your professional teeth whitening ASAP to give those pearly whites an extra shine!
Thorough brushing, regular cleanings, and as-needed cosmetic dentistry will also curb a common complaint: bad breath. Since both bad breath and cavity-causing plaque is caused by the same oral bacteria, you can rest easy knowing that you have it under control.
Background on Oral Hygiene and Cosmetic Dentistry
Both general oral hygiene practices and cosmetic dentistry have been around for thousands of years: as early as the 1200s, barbers are recorded to have performed cosmetic dentistry procedures like whitening, filing, and primitive dental surgery.
The modern era of oral hygiene and cosmetic dentistry, however, started in the 1950s. That's where the following were first solidified (in the way that we still enjoy today):
Teeth whitening procedures
Dental fillings and bonding
Veneers
Implants
Flossing techniques
Mouthwash
….And so much more
(Fun fact: even ancient Romans used mouthwash, which was a blend of mint and vinegar. We prefer our version!)
You only get one smile: treat it right with an expert mix of oral hygiene services and cosmetic dental treatments.